1000X 35Mp Digital Microscope Usb Magnification Electronic Microscope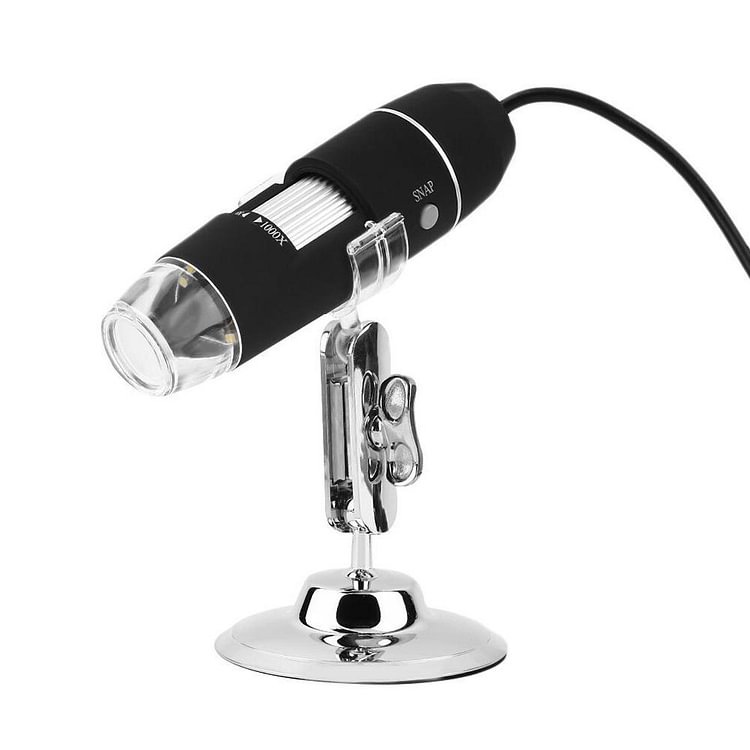 1000X 35Mp Digital Microscope Usb Magnification Electronic Microscope
Functions and Features:
A good quality to use in Inspection dissection/examination, Plant dissection/examination, Skin examination,
Scale examination, Textile Inspection, Jewelry Inspection, Collections/Coin Inspection, Printing Inspection, PCB or PCBA Inspection and so on.
The microscope is made up of high-quality IC and electronic components,
with clear image quality, low power consumption, high-resolution, applies to small objects to be larger
photo and video production, is the best choice of small objects recognition.
Specifications:
Pixel: 350000 (5 million interpolation)
Controller: high-speed DSP
Lens: 5G
Focal length range: 0-500 m manual focus
Photo JPEG or BMP
Video capture image pixels: 1600X1200, 1280X960, 640X480, 480X320, 320X240 (also can be adjusted with the display size enlarged.)
Lens rate: 30 f/s in the brightness of 600 lux light.
Flash control: 50 Hz / 60 Hz
Video formats: AVI
Light source: 8 white led eight, 40000 mlux can control the brightness of light plus switch lights.
Magnification: 0-1000 times
Power supply: USB port (5 v DC)
Software compatibility: TWAIN/VFW, etc..
Hardware requirements: above Petium, 20 m drive, CM ROM drive, 128 MB of memory, Direct X VGA card.
Computer interface: USB2.0  and USB1.0
Operating system: Windows2000 platform SP4/XP/Vista/Win7 Mac OS X 10.5 or above
Product Size: 112 mm//4.41" (long) X 33MM/1.3" (diameter)
Accessories: gimbal, calibration, CD driver (including use manual) 
1 X Microscope
1 X USB Cable
1 X Use Manual