10pcs/lot 3/4 inch Precision Bearing Balls G25 Steel Balls 19mm Diameter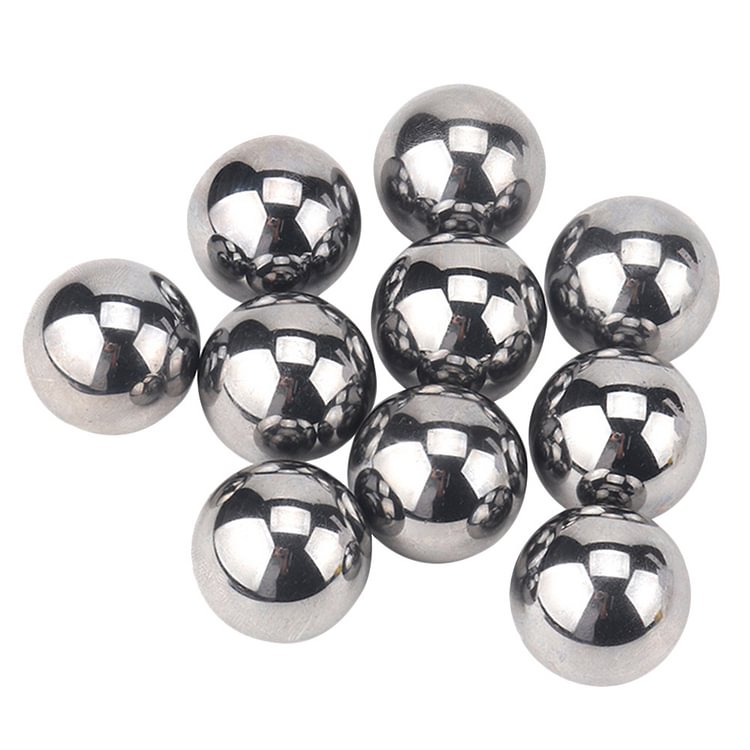 10pcs/lot 3/4 inch Precision Bearing Balls G25 Steel Balls 19mm Diameter
Feature:
1. Good wear resistance, hardness up to 60-62 (HRC), solid compression;
2. Solid steel ball with toughness, super-precision wear resistance, oily packaging, mirror brightness, good material wear resistance, high precision processed into finished steel balls, bearing steel balls can be used for welding;
3. Nine processes of fine polishing: stretching, cold forging, light ball, soft ball, heat treatment, hardening, fine grinding, sorting, packaging;
4. High-quality materials: using high-quality materials, exquisite workmanship, quality assurance, suitable for many purposes;
5. Exquisite craftsmanship: After several processes of stamping, annealing, thickening, anti-extrusion testing, durable;
6. Solid compression: The bearing steel ball is a solid steel ball with strong compression resistance; at the same time, it has good toughness, not easy to break, high hardness and high precision, and is suitable for precision instruments and mechanical equipment.
Specification:
Product material: bearing steel GCr15 (chemical composition: GC15 refers to a kind of high carbon chromium bearing steel with less alloy content, after quenching and low temperature tempering, it has high hardness, uniform structure, good wear resistance, high Contact fatigue performance.)
Production process: stamping, annealing, hard grinding, fine grinding and other multiple processes
Surface treatment: polishing, demagnetization, fine grinding
Product advantages: smooth and flat surface, high strength and wear resistance, super toughness
Scope of application: motors, aerospace, civil automobiles, CNC machine tools, mechanical engineering, bicycles, motorcycles, ships, yachts, etc.
Note:
1. There may be slight size deviations due to manual measurement, different measuring methods and tools.
2. The picture may not reflect the actual color of the item because of different photographing light, angle and display monitor.
10 X Bearing Balls