10W Foldable Solar Panel Outdoor Solar Cells Battery Charger for Phone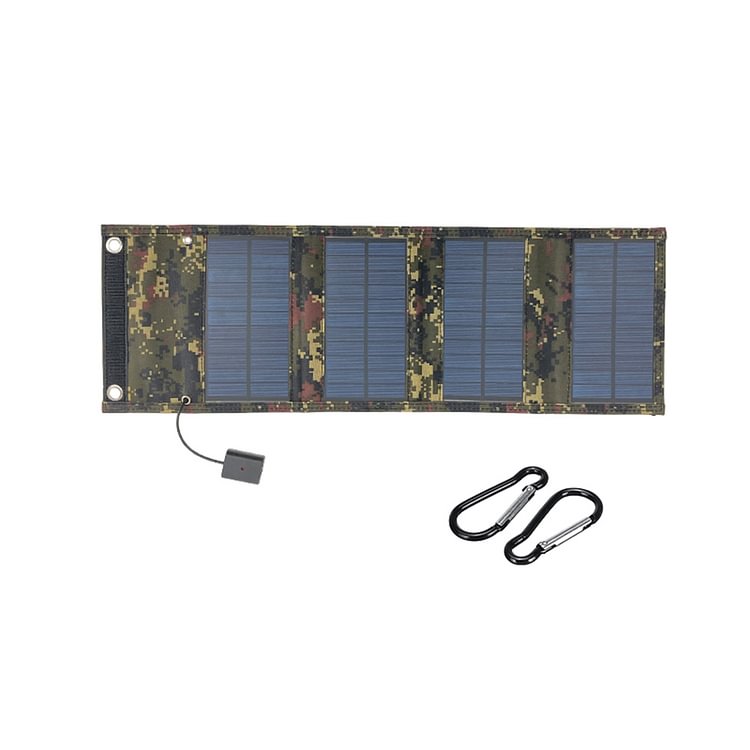 10W Foldable Solar Panel Outdoor Solar Cells Battery Charger for Phone
BSY-GT104 10W Solar Panel Outdoor Portable Foldable Mobile Power Solar Cells Battery Charger with Carabiner for Smartphones Backpack Camping Hiking
Feature:
It has a polycrystalline solar cell A-level chip, which can be used in mobile phones, power banks, etc.
Adopting advanced polyethylene coating technology, the surface of the battery is sealed with epoxy resin and the color is beautiful.
High stability and good durability.
Lightweight and easy to carry. The conversion rate is high, the output efficiency is good, and the output is high. High stability, good durability and strong applicability.
Scratch-resistant, non-foaming, easy to clean.
It has strong resistance, can withstand different environments, and has good waterproof performance.
The positive and negative electrodes of all batteries are made of high-quality silver paste with high welding strength and low series resistance.
Foldable, it can better receive sunlight after unfolding. Convenient storage after folding, saving space.
Scope of application: Car batteries, automobiles, RVs, ships, airplanes, satellites, space stations, outdoor breeding, planting, tourism, solar street lights.

Specification:
Solar panel chip: Polysilicon
Power: 10W
Solar Folding Panel
Folding size: 115x190x25mm/4.53x7.48x0.98in
Expanded size: 560x190x5mm/22.05x7.48x0.2in
No-load voltage: 5.6V
Load voltage: 5V
Short circuit current: 2.5A
Output current: 2A (max)

Tip:
1. Before use, please ensure that the positive and negative poles of this product are connected to the corresponding ones of the load.
2. If there is no professional and technical personnel, please do not try to change the circuit or use method of the product, disassemble the product or change the circuit without authorization, our company is not responsible.
3. The best working time of the product is 9:00-17: 00 (the effect is better in sunny weather).

Note:
Please do not scratch the surface of the solar panel with sharp objects.
When charging the charger with solar energy, please place the solar panel facing up in direct sunlight to ensure the best charging effect.
Please don\'t put the charger outdoors in rainy days. Solar energy is used for emergency charging to avoid short circuit. USB downward waterproof IP65 rating.
Due to the different monitor and light effect, the actual color of the item might be slightly different from the color showed on the pictures. Thank you!
Please allow 1-3cm measuring deviation due to manual measurement.