1pc Oscillating Tools HCS E-cut Precision Standard Saw Blade Accessories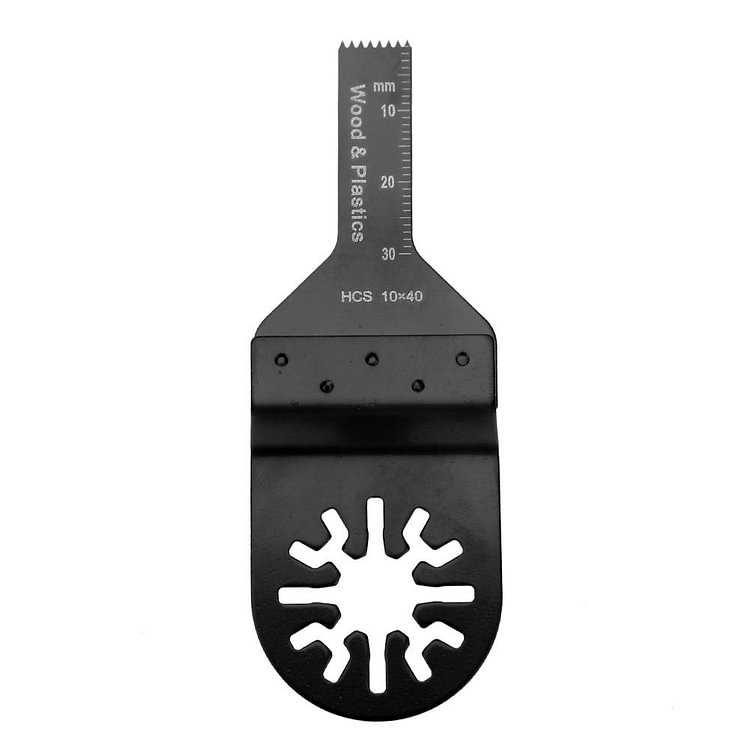 1pc Oscillating Tools HCS E-cut Precision Standard Saw Blade Accessories
Specifications:
Material: high carbon steel
Size: 9 x 3.1 x 0.1cm/3.54 x 1.22 x 0.04in
Weight: 14g
Features:
Ideal for flush cuts and cut-outs in hard, non-ferrous metals and materials such as hardwoods, plywood and particle board
This wood blade can also tackle materials such as plastics, fiberglass and Plexiglas.
Designed to saw into corners and cut angles with precision the wood blade can be utilized for even the toughest tasks.
The curved design allows the blade to be used in flush cut projects, trimming base boards and door jambs, when installing new flooring is easy with the Blade universal soft-metal cutting blade.
1 x Saw Blade