20pcs/Set HSS Routing Wood Rotary Milling Rotary File Cutter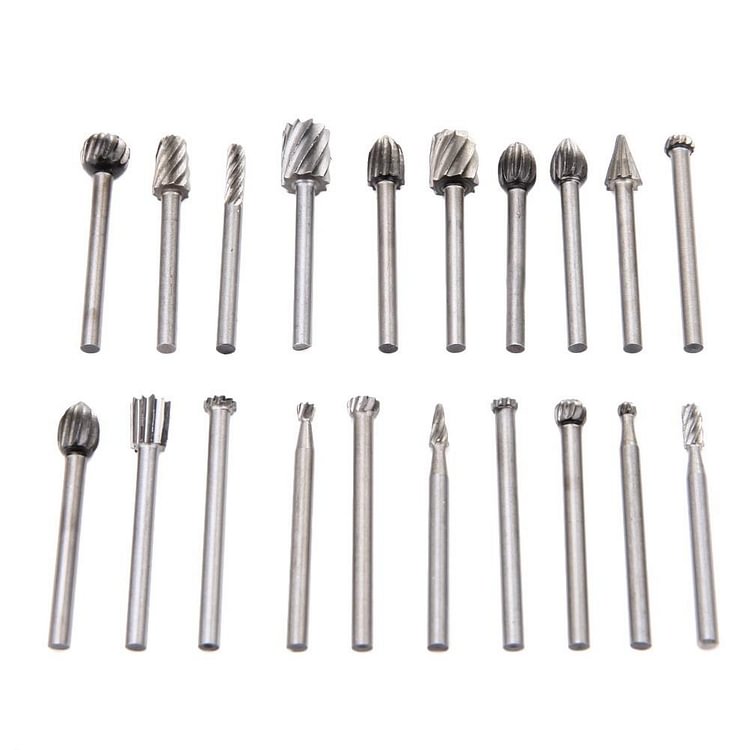 20pcs/Set HSS Routing Wood Rotary Milling Rotary File Cutter
Item specifics
    Size: 20pcs 3mm shank
    DIY Supplies: Woodworking
    Model Number: 20pcs Burr Bit Grinder
    Type: Other
    Type 1: Free Shipping The First Six Zone
    Type 2: Engraving Tool
    Type 3: Woodworking End Milling Cutter
    Type 4: Fraise Carbure
    Type 5: HSS Rotary Files Set
    Type 6: Grinding Rotary Burr File
    Type 7: 20pcs Burr Bit Grinder
    Type 8: Rotary Burr Rotary Rasp
    Type 9: For Rotary Tool
    Type 10: Micro Repair Tools
Name:20pcs HSS Routing Wood Rotary Milling Cutter Tool Set
Material: HSS
Specifications: For the rotary tool set burrs higher quality 20 installed
Shank: 3mm
Uses:
1.Micro-drilling or cutting portion provided in various forms
2.Length of the material efficiently handle around 39mm
3.20PC set of Grinding Routing Bits Including Mandrel.
4.All with fitted 3mm diameter mandrels will fit most rotary tools.
5.These 20 HSS Routing Bits are perfect for all sorts off jobs like Model making and the like.
6.Great for craft, airfix modelling, home, repairs etc you name it.
20PCS-speed steel and wood cutter