3pcs Mini Plastic Screwdriver Magnetization Ring Pick-Up Tool Magnetizer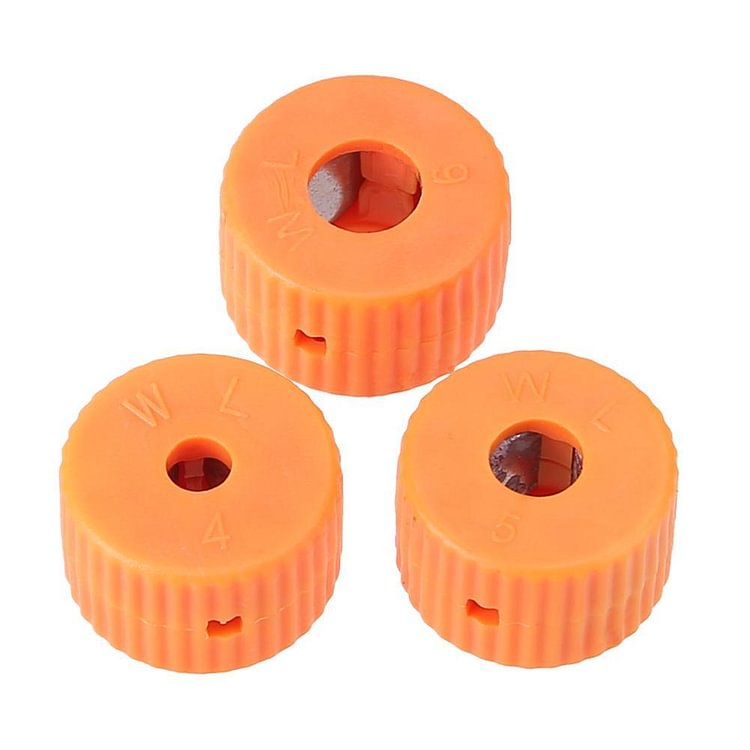 3pcs Mini Plastic Screwdriver Magnetization Ring Pick-Up Tool Magnetizer
3pcs Mini Plastic Screwdriver Magnetization Round Ring Pick-Up Tool Magnetizer
3pcs Mini Plastic Screwdriver Magnetization Ring Pick-Up Tool Magnetizer with Hole
Specifications:
Product size: 1. outer diameter size: 18.5mm/0.7in, inner diameter 6mm/0.2in, 2. outer diameter size: 17.5mm/0.7in, inner diameter 5mm/0.2in,
3. outer diameter size: 17.2mm/0.7in, inner diameter 4mm/0.15in
Weight: 14g
Material: plastic
Use scope: magnetic demagnetizer, can be used for screwdriver, screwextractor and any other tools that need to be magnetized
Functions:
1. When it is difficult to pick up the screw, just insert the screwdriver into the circular middle hole of the magnetizer ring, so that the screw can be easily picked up.
2. Electric screwdriver, manual screwdriver are available; the good steel can be magnetized quickly. If relatively poor tool, magnetic effect is bad.
3. In fact, the principle is to use magnets to magnetize the screwdriver (physical phenomenon).
If it does not work, it may be that the screwdriver material is non magnetic steel, or screw material is gold, silver, copper, aluminum and so on.
Package Content:
3pcs X magnetizer rings