Digital Infrared Thermometer Forehead Baby Temperature Device Random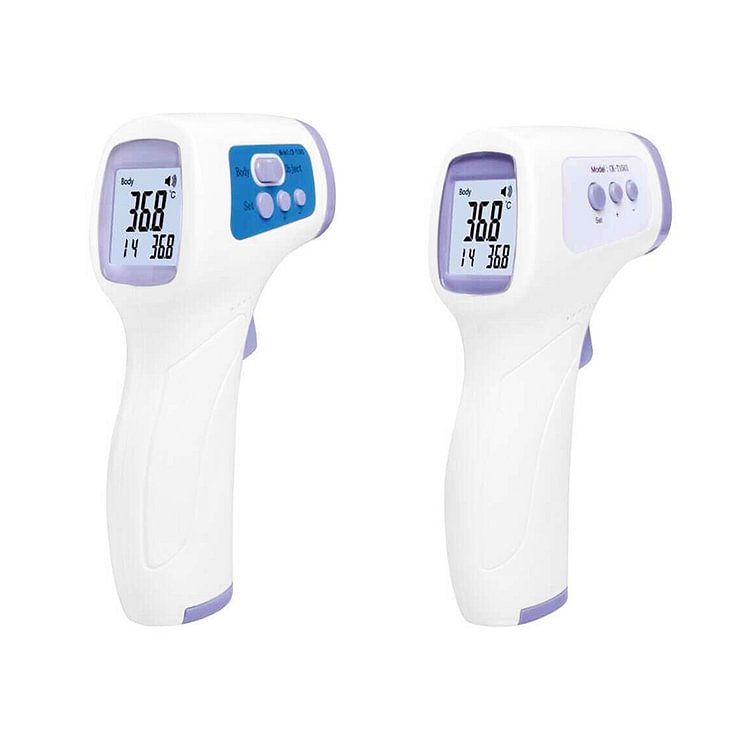 Digital Infrared Thermometer Forehead Baby Temperature Device Random
Portable Digital Infrared Body Thermometer Forehead Baby Adult Fever Temperature Device

Features:
1. Infrared measurement.
2. Lightweight portable one-button operation; extensive non-contact.
3. Uses body temperature measurement: accurate measurement of body temperature, an alternative to traditional mercury thermometers.
4. Skin temperature measurement: measuring the human skin surface temperature, such as the skin can be used to measure the surface temperature required when limb replantation surgery.
5. Object temperature measurement: measuring the surface temperature of an object, such as the appearance of the cup can be used to measure temperature.
6. The amount of liquid temperature: measuring the temperature of the liquid, such as baby bath water temperature, milk temperature inside the bottle.

Specifications:
Type 1 Size: 150x80x40mm, Type 2 Size: 150x95x64mm(Type 1 and Type 2 Random delivery)
Type 1 Battery: 2 X AA (not included), Type 2 Battery: 2 X AAA (not included)
Temperature model: 32 ℃~42.9 ℃
Surface Mode: 0 ℃
Normal use conditions Temperature: Ambient temperature: 10 ℃ ~ 40 ℃
Accurate: measurement error ≤ ± 0.2/0.3 degrees. (Imported infrared detection system)
Fast: Measuring time <1 sec.
Auto power off: 15 seconds
Easy to use: a key measurement, easy to operate.
Non-contact: human forehead measurements, without contact with human skin.
Long life: install two AA batteries (not included), you can use more than 100,000 times, product life> 3,000,000 times.
Measuring distance: within 5 ~ 15cm it can be adapted, without a fixed measuring distance.
Large Screen Display: large-screen LCD, white backlight, any light can be clearly displayed.
Temperature alarm: free to set the alarm temperature.
Data storage: Store 32 measurement data for analysis reference comparison.
Setting Review: You can modify setup parameters to suit different skin color and race (white, black, yellow race, etc.)
Unit Conversion: Use Celsius, Fahrenheit can be converted to each other.
Package Content:
1 x Digital Infrared Body Thermometer(
Type 1 and Type 2
Random
)