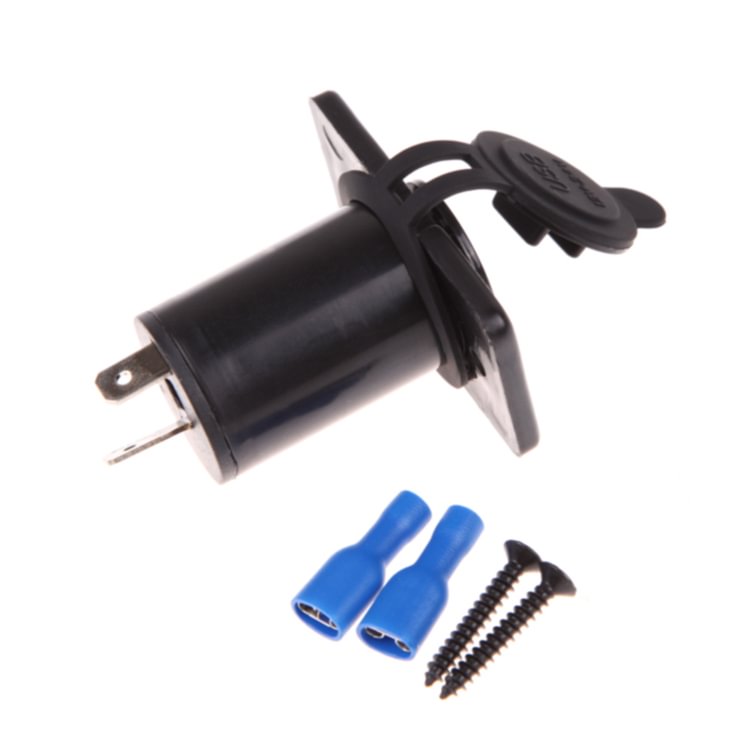 Features:
Fits in a 1-1/8\" hole
Environmentally energy-saving
Has the LED indicator.
Rapid charging for mobile phone, GPS and so on.
IC chip inside prevents overcharging and short circuit.
Over-current, over-voltage, over-load and over-temperature protection.
The intelligent control will prolong the cycle life of the battery.
Specifications:
Input: DC12V-24V
Output: 5V-1A/ 2.1A
High working efficiency: >85%
Size: 4.3*3.7 cm/1.69*1.45 inch
Diameter: 2.9cm/1.14 inch
Power requirements for GPS charger: 5 volts, 0.5 amps, 2.5 Watts
Power requirements for iPhone Charger: 5 volts, 1.0 amps, 5 Watts
Power requirements for iPad Charger: 5 volts, 2.1 amps, 12 watts
Material: Plastic
How to use: With openings for first, open a hole of about 3 cm in diameter, and then put the charger in the hole, then use tighten screw ring.
Package Content:
1 x Socket Charger
2 x Screw