E27 SMD 24W LED Grow Light Vegetable Lamp Plant Light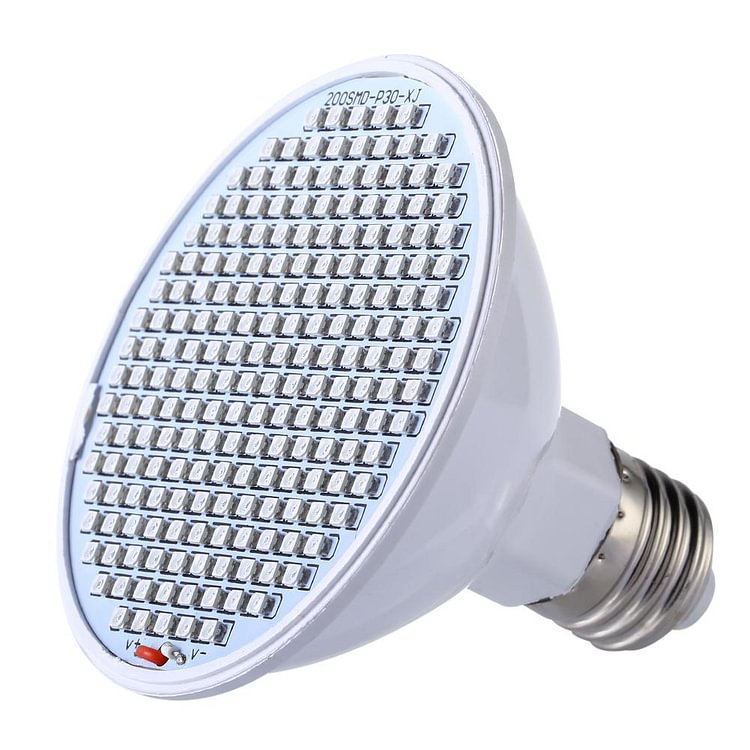 E27 SMD 24W LED Grow Light Vegetable Lamp Plant Light
Features:
Comfortable and Bright lighting environment
Increase yield and decrease growth circle
Specifications:
Lumens: 1500lm
Power Factor: >97%
Chips Qty: 200pcs
Size: 92mm x 80mm
Warranty: 3 years
Working Frequency: 50 - 60Hz
Lifespan: > 50000hours
LED Color: 166Red + 34Blue
Power: 24W SMD Led Grow Light
Working Environment: -20 ~ 40, 45% ~ 95%RH
Light Spectrum: Red: 630nm - 660nm; Blue: 430nm - 470nm;
Voltage: AC85 ~ 265V (All countries can use the grow light)
For: Hydroponics Vegetables, Herbs and Flowering plants  
Here is how Specific wavelength works:
280 ~ 315nm: Less influence for plant's growth.
315 ~ 400nm: (UV)Absorb less chlorophyll, prevent stem growth. 
400 ~ 520nm: (Blue): Absorb much chlorophyll and carotenoid, helpful for photosynthesis.
520 ~ 610nm: (Green): Absorb little chlorophyll.
610 ~ 720nm: (Red): Increase photosynthesis for plants, help growth.
720 ~ 1000nm: (IR): effect flowering and seed.
>1000nm: Change to heat.
Package Content:
1 x 24W Led Grow Light