Portable 15W 18V Solar Panel Dual USB Solar Charger Kit for Automobile Ship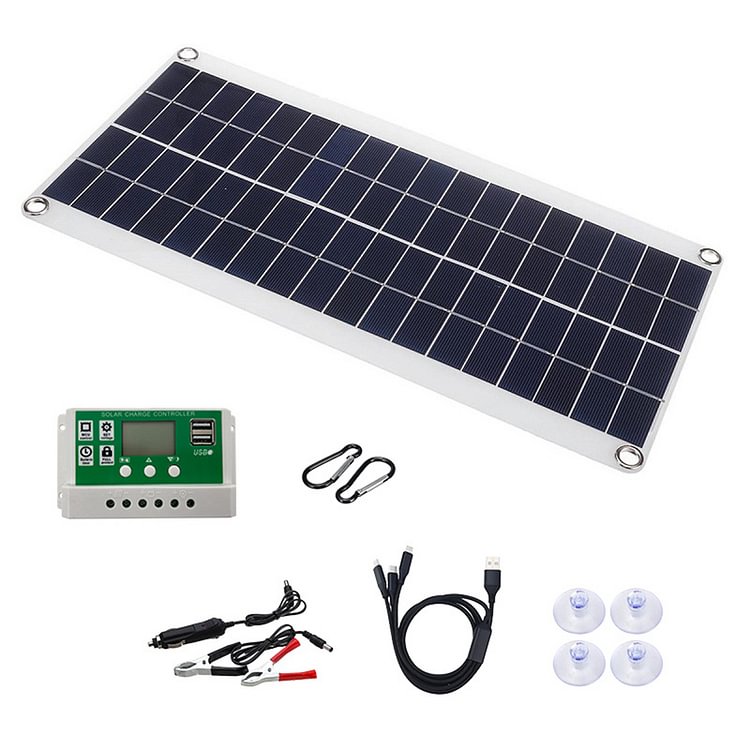 Portable 15W 18V Solar Panel Dual USB Solar Charger Kit for Automobile Ship
15W 18V Solar Panel Outdoor Portable Polysilicon Dual USB Solar Charger Generator Kit with Solar Controller Cable for Automobile Ship Satellite
Feature:
With polycrystalline A-level chips, it can be used in automobiles, ships, motorcycles, home appliances, etc.
Adopting advanced polyethylene coating technology, the surface of the battery is coated with dark blue reflective film evenly, and the color is beautiful.
High stability and good durability.
The conversion efficiency is high, the output is high, the output efficiency is good, the light efficiency is low, the weight is light, it is convenient to carry, and the applicability is strong.
Scratch-resistant, non-foaming, easy to clean.
It has strong resistance, can withstand different environments, and has good waterproof performance.
The positive and negative electrodes of all batteries are made of high-quality silver paste with high welding strength and low series resistance.
Semi-flexible, and can be appropriately bent to use a wider range of applications.
Scope of application: Car batteries, automobiles, RVs, ships, airplanes, satellites, space stations, outdoor breeding, planting, tourism, solar street lights.

Specification:
Solar panel chip: Polysilicon
Power: 15W
Voltage: 5V/18V
Current: 0.56A
Output interface: Dual USB plus DC
Size: 411x200x2.5mm/16.18x7.87x0.1in
Packing size: 465x215x35mm/18.31x8.46x1.38in

Instructions:
1. First, use the solar panel to face the sun, with a red light on the back, indicating that the current output is normal.
2. Adsorbed on the glass with a suction cup is more susceptible to sunlight, and the absorption effect will be better.
3. It can also be laid flat on the ground to work.

Tip:
1. Before use, please ensure that the positive and negative poles of this product are connected to the corresponding ones of the load.
2. If there is no professional and technical personnel, please do not try to change the circuit or use method of the product, disassemble the product or change the circuit without authorization, our company is not responsible.
3. The best working time of the product is 9:00-17: 00 (the effect is better in sunny weather).

Note:
Please do not scratch the surface of the solar panel with sharp objects.
When charging the charger with solar energy, please place the solar panel facing up in direct sunlight to ensure the best charging effect.
Please don\'t put the charger outdoors in rainy days. Solar energy is used for emergency charging to avoid short circuit. USB downward waterproof IP65 rating.
Due to the different monitor and light effect, the actual color of the item might be slightly different from the color showed on the pictures. Thank you!
Please allow 1-3mm measuring deviation due to manual measurement.