RTL SDR Receiver USB Stick 0.5 PPM TCXO RTL2382U Tuner 25 MHz to 1760 MHz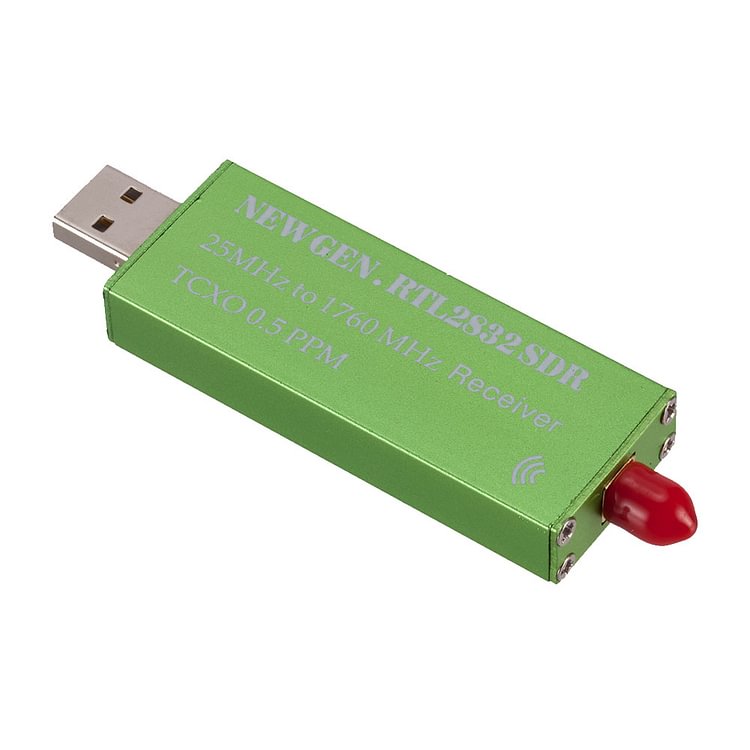 RTL SDR Receiver USB Stick 0.5 PPM TCXO RTL2382U Tuner 25 MHz to 1760 MHz
RTL SDR Receiver USB Stick 0.5 PPM TCXO RTL2382U Tuner 25 MHz to 1760 MHz Software Defined Radio Receiver
Description:
SDR is a radio broadcast communication technology, which is a new generation of software-defined radio receiver RTL-SDR, with RTL2832 ADC chip, 0.5 PPM TCXO, SMA F connector and passively cooled aluminum housing. Music with bandwidth from 25 MHz to 1760 MHz. Very suitable for use as a radio scanner with free computer software, such as using SDR, HDSDR, SDR-Radio, Linrad, GQRX or SDR Tap on Android. It is suitable for Windows, MacOS, Linux, Android and even embedded Linux computers, such as Raspberry Pi. Ideal for various applications, including general wireless scanning, air traffic control, radio security, ADS-B aircraft
radar
, AIS ship
radar
, ACARS, relay radio, P25/MOTOTRBO digital voice, POCSAG, weather balloon, APRS, NOAA weather satellite APT, M2 meteor satellite, radio astronomy, meteor scattering monitoring, DAB, or as a low-cost platform for traditional radio.
This model incorporates the new solution ADC RTL. It uses an improvement of this tuner, with 0.5 PPM TCXO (no drift, with initial offset accuracy and 1 PPM PPM 0.5 temperature deviation), increased part tolerances, and has an SMA connector F. A USB 2.0 port is required and can be used with most USB 3.0 ports (please note that we cannot guarantee that this feature can be used on all USB 3.0 ports, So, just in case, make sure your PC has a USB 2.0 port). Installation FOR Windows is easy. Please visit the free RTL-SDR Quick Start Guide for installation instructions.
Feature:
Fully assembled and ready to use.
Aluminum housing.
Small size.
25 MHz to 1760 MHz operating frequency.
Copper from 25 MHz to 1760 MHz in the VHF and UHF bands.
AM, NFM, FM, DSB, USB, LSB and CW reception modes.
±0.5 PPM TCXO.
The SMA antenna gold connector is also more durable and has low insertion loss.
Free software.
Specification:
Color: green
Size: 95x26x10mm
Weight: 35g
Note:
There may be slight size deviations due to manual measurement, different measuring methods and tools.
The picture may not reflect the actual color of the item because of different photographing light, angle and display monitor.